Teaching = motivating + demonstrating + instructing + explaining Learning = goal making + memorizing + training + thinking
Key words of the site: education, teaching, training, lecturing, mathematics, physics, curriculum, educational tools, learning aids, on-line education, problem solving, teaching for understanding, personalization of teaching, model, algorithm, professional development, brain-building, tutoring, etc.
Every teacher constructs his or her teaching practice based on his or her definition of teaching (sometimes not even realizing this). After years of teaching I had formulated my own definition of teaching. Teaching is guiding students through a set of learning experiences designed to help them with understanding of a specific topic and developing a specific skill.
What is the Teachology? You may find interesting my essay on the topic: "Teachology 99.9: Everything, people who care about education, should know about teaching."
Valentin Voroshilov
Dear Visitor!
Welcome!
Please, note, I am currently in a process of migrating from this website to teachology.xyz.
For more information about me and my projects, please, visit teachology.xyz and click on my name.
Thank you!
Valentin (Val) Voroshilov, Ph.D.
Physics Department
Boston University
590 Commonwealth Ave.
Boston, MA 02215
Phone: 617-353-2634 (work)
E-mail: clearphysics@sciencetalk.us
linkedin (Valentin Voroshilov): http://lnkd.in/YCKbb2
facebook (Valentin Voroshilov): https://www.facebook.com/VVTeaching
google + (Valentin Voroshilov): https://plus.google.com/101617156686880354991/posts/FV25RKF55YF
twitter (Valentin Voroshilov, @VV_Teaching): https://twitter.com/VV_Teaching
instagram: http://instagram.com/valentinvoroshilov
skype: vv.free.physics (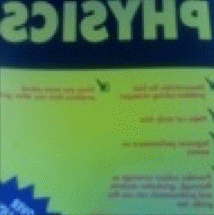 Valentin Voroshilov)
A Mathematics and Physics educator and methodologist in the U.S. and abroad with diversified teaching and research experience and a developed educational philosophy.
Dear Reader, welcome! Please, be advised that the largest part of this website is very old (only the photo and several pages are new), so my current English is much better than in the texts you find here (since I had no formal education in English I had to learn it on my own, and this still might be noticeable).
FYI, if you are interested in watching live physics lectures,
every M, W, and F 2 – 3 pm (Eastern time) check
(A) http://www.ustream.tv/channel/clearphysics
or (from time to time I switch between the streaming services to find the best one)
(B) Find the live stream on youtube:
Method 1. Go to youtube.com and search for Val Voroshilov, look for live events.
Method 2. Try one of the following links
https://www.youtube.com/user/vvfreephysics
https://www.youtube.com/user/vvfreephysics/feed?activity_view=6
Thank you for visiting!
P.S. Please, be advised that I am NOT the only Valentin Voroshilov on the web, but I am the only one who teaches physics!
© Copyright by Valentin Voroshilov, 2001.
Individual files and texts or parts of them may be downloaded or copied for a personal use.